Online fundraising made easy.
Keep track of donations, manage donors, generate detailed reports, and create goals for your organization all from one convenient location.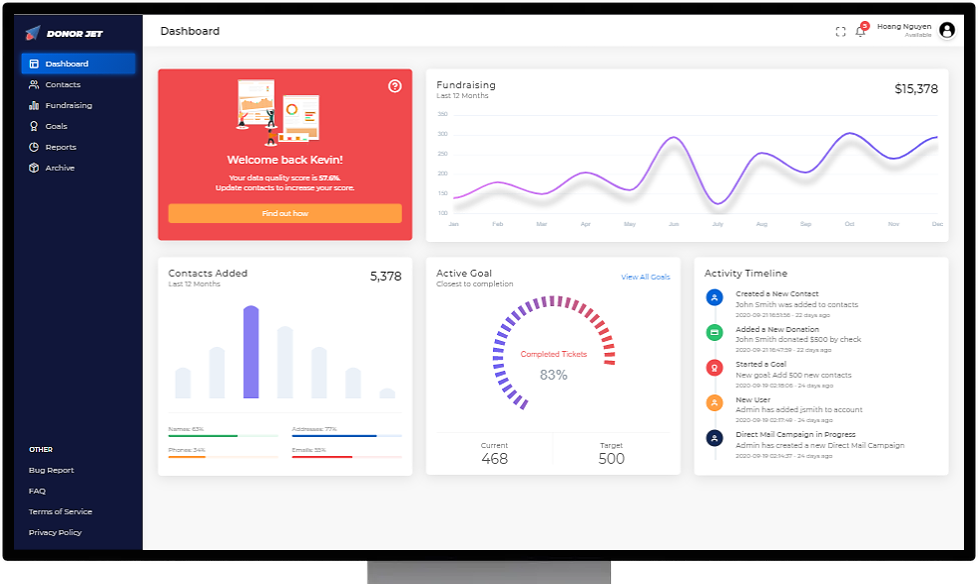 A quick overview of how your organization's fundraising efforts are going. View your total fundraising amounts or contacts added over the last 12 months, active goals, and an activity timeline.
Easily add, edit, delete, view, tag, and sort on all of your contacts from a single online database. Get rid of those spreadsheets, turn your contacts list digital for your whole organization to access anytime and anywhere.
Store all of your donation information in a secure, online location. Quickly add donations to contacts converting them into donors. View total amounts given, stimulus, fund, and pay types for every donation.
Create simple goals for your entire organization that include adding contacts, raising funds, and increasing data quality. Use them as motivational tools for your team to meet yearly (or fiscal) financial benchmarks.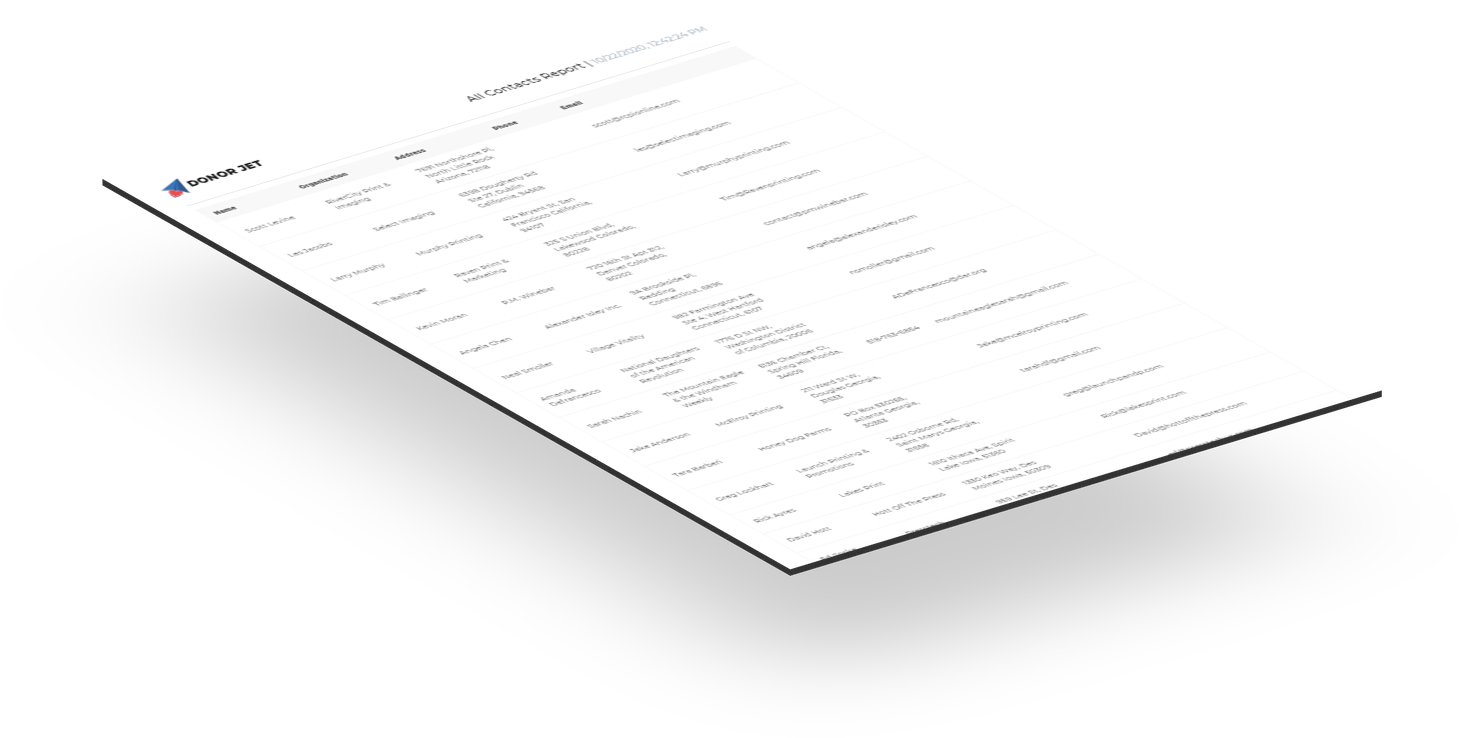 Gain access to a variety of reports generated from the data you collect. Choose from contact, fundraising, and donor reports. Easily view, print, and download to share with members detailing your organization's data.
Want to see how it works?
Access our demo account and see if Donor Jet is the easy online fundraising software your Nonprofit needs to improve it's fundraising efforts.
Let us know if you have any questions about our product.